The New Orleans ReEntry Taskforce is Aiding ReEntry Participants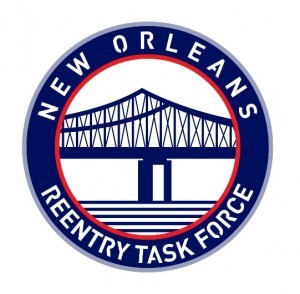 New Orleans, LA—The New Orleans ReEntry Taskforce is set to launch its Community Incentive Grant on February 1, 2019. A $12.2 million grant was given to several local non-profits and government agencies from Gov. John Bel Edwards to help people with criminal backgrounds transition back to society.
This initiative will be the first of its kind in Orleans Parish, and will be implemented by a diverse network of ReEntry Stakeholders that work to improve outcomes for incarcerated citizens.
Created as a component of the Justice Reinvestment Initiative, the program is designed to lower recidivism rates, create a seamless transition from correctional facilities to communities, provide supportive services, and increase employment and job retention among formerly incarcerated citizens.
Case managers will focus on the areas of housing, financial aid, mentoring, transportation, legal support, substance abuse, rehabilitation, and family reunification, and will be reaching out to moderate-to-high risk citizens who are transported to Plaquemines Parish Correctional Facility prior to being released to local areas. Through prison in-reach, case management will begin 30, 60, and 90 days prior to release. Returning citizens can also gain access to the program via triage at Probation and Parole, and through referral services through community agencies and partners.
For decades, Louisiana has had the highest incarceration rate in the world with approximately 1,470 out of every 100,000 male state residents incarcerated. Since the state began its focus on ReEntry, crime rates and recidivism have started to decline. The New Orleans ReEntry Task Force aims to not only create best practices for the state through community coordination, but it also aims to create a true collaboration, a unified platform, and a unified voice. Goodwill Industries, a partner well known in the Greater New Orleans area for providing workforce training and employment placement services, will lead the initiative:
"The Taskforce is excited to receive funds from the Justice Reinvestment Community Incentive grant.  Returning citizens will receive much needed supportive and stabilization services that will move them closer to employment and economic self-sufficiency for not only them, but for their families. This pilot program will set the tone for all future funding dedicated to reforming returning citizens in Louisiana," states Dr. Kim Rugon, Chairperson and Vice President of Workforce Development/ Institutional Advancement for Goodwill Industries.
If you would like to learn more about the grant or how to partner with the New Orleans ReEntry Taskforce, please email Dr. Kim Rugon at krugon@goodwillno.org or call 504-456-2622.
###
Goodwill is a 501C3 nonprofit organization dedicated to offering opportunities to people with disabilities and other employment disadvantages to improve their economic self-sufficiency through training, education, support services and employment. Last year alone, Goodwill served 2,938 individuals with disabilities and other employment barriers and placed 306 in jobs.