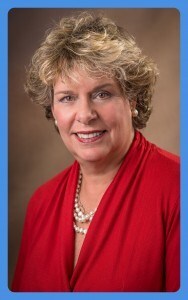 NEW ORLEANS—(June 25, 2020)—The board of directors of Goodwill Industries of Southeastern Louisiana has appointed Jodee Eyster Daroca, President and CEO of the organization. She has held the position of interim since January 2020.
"Ms. Daroca has been with Goodwill for 15 years and has led us through some tumultuous times," said board chairman Steve Lorio. "As we navigate this current crisis and return to normalcy, we are proud to have her at the helm."
Daroca succeeds William Jessee who retired last year after 21 years with Goodwill Industries of Southeastern Louisiana.
Prior to her appointment, Daroca served as Vice President and CFO of Goodwill since 2005. In that capacity, she brought the company back from disaster following Hurricane Katrina. In her leadership role, she manages daily operations for the 23-parish service area including 23 retail stores, eight community programs serving close to 3000 clients, the Goodwill Technical College, thirty-eight custodial and grounds maintenance contracts and oversight of the $35 million dollar budget. Daroca successfully completed the Goodwill Industries International Executive Development Program and the Senior Leadership Program.
Realizing the critical community need at the beginning of the coronavirus outbreak in March 2020, Daroca partnered with New Orleans City Councilman Jay Banks and Second Harvest Food Bank to hold a weekly drive through food pantry and mask giveaway at the company's Tulane Avenue headquarters. Since its inception, the program has served on average 500 families per week.
Daroca is a Certified Public Accountant and holds a BS in Accounting from Louisiana State University. She is active in the New Orleans community serving in several roles on the Board of Trustees for St. Paul's Episcopal School and the finance committee for St. Paul's Episcopal Church.  She is also a member and financial director of the Symphony Chorus of New Orleans.
Daroca is a life-long resident of New Orleans and has two sons and a granddaughter.
About Goodwill Industries of Southeastern Louisiana, Inc.,
Goodwill serves and advocates for the employment of individuals with disabilities and disadvantages and works to raise awareness of the barriers that they face by providing case management, job training, employment and support services for veterans, individuals with disabilities, formerly incarcerated workers, youth aging out of foster care, and dislocated workers. In 2019, Goodwill served 3,287 people and placed 458 people in employment.