Find Business Services
Providing Customized Custodial, Grounds Maintenance, Mailroom & Switchboard Operator Solutions for Your Business.
Goodwill Industries of Southeastern Louisiana (Goodwill) has provided cost efficient, high quality Facilities Management Services to area businesses for more than 25 years. Sites are led by trained and professional project managers and supervisors and offer employment opportunities to individuals with disabilities in a supportive, team-oriented work environment.
Nonprofit organization dedicated to serving our mission
Unsurpassed quality
Flexible hours to respond to your specific needs and requirements
Project completion on time and within budget
Highly competitive costing
Safe, efficient and expansive service
Our pre-screened and fully-trained crews offer professional services for your facility based upon the needs of your business. We can provide services for military bases, schools, office buildings, hospitals & clinics, and retail stores, among other facilities.
Custodial Services
Comprehensive Grounds Maintenance & Landscaping
Floor Care (Stripping, Buffing & Polishing)
Mailroom Operations
Switchboard Operations
You get a high quality service at a competitive price, while providing opportunities for disadvantaged and disabled workers
Decreased recruitment expenses
A diverse workforce
Quality pre-screened labor
Low turnover rate
Nonprofit money stays local and funds Goodwill's mission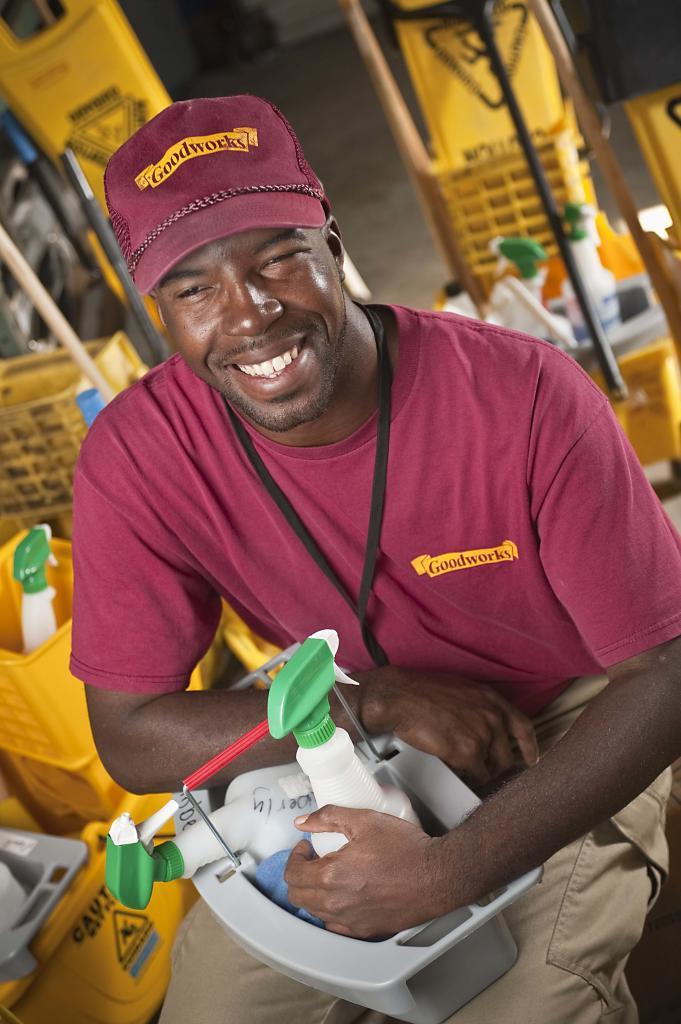 It's not just Goodwill. It's good business.
Goodwill and Goodworks, a subsidiary that manages federal contract sites, clean more than 1.2 million square feet daily in facilities ranging in size from 25,000 to 585,000 square feet.
Goodwill oversees grounds maintenance for more than 1100 acres.
Goodworks is a proud member of SourceAmerica's Ability One program.
Contact us today for all of your business needs.
Email: Edward Lada  or call 504-456-2622, extension 1160